realities experienced together
We design unified experiences, combining VR and physical spaces to deliver spectacular social moments
DESIGN
We create in-headset experiences and extend them in physical spaces through show technology. Designed to be married, the combination of VR and installation creates a magical unified experience.
CONTENT
We create and source content fitted for your event or installation, curate it into a program. In our content network you'll find anything from AAA to indie narratives, interactive or seated, long or short.
FOR HUMANS
We design all experienes for the human factor: The entry, the stay and the exit of every experience is guided process and meant to be consumed in every age.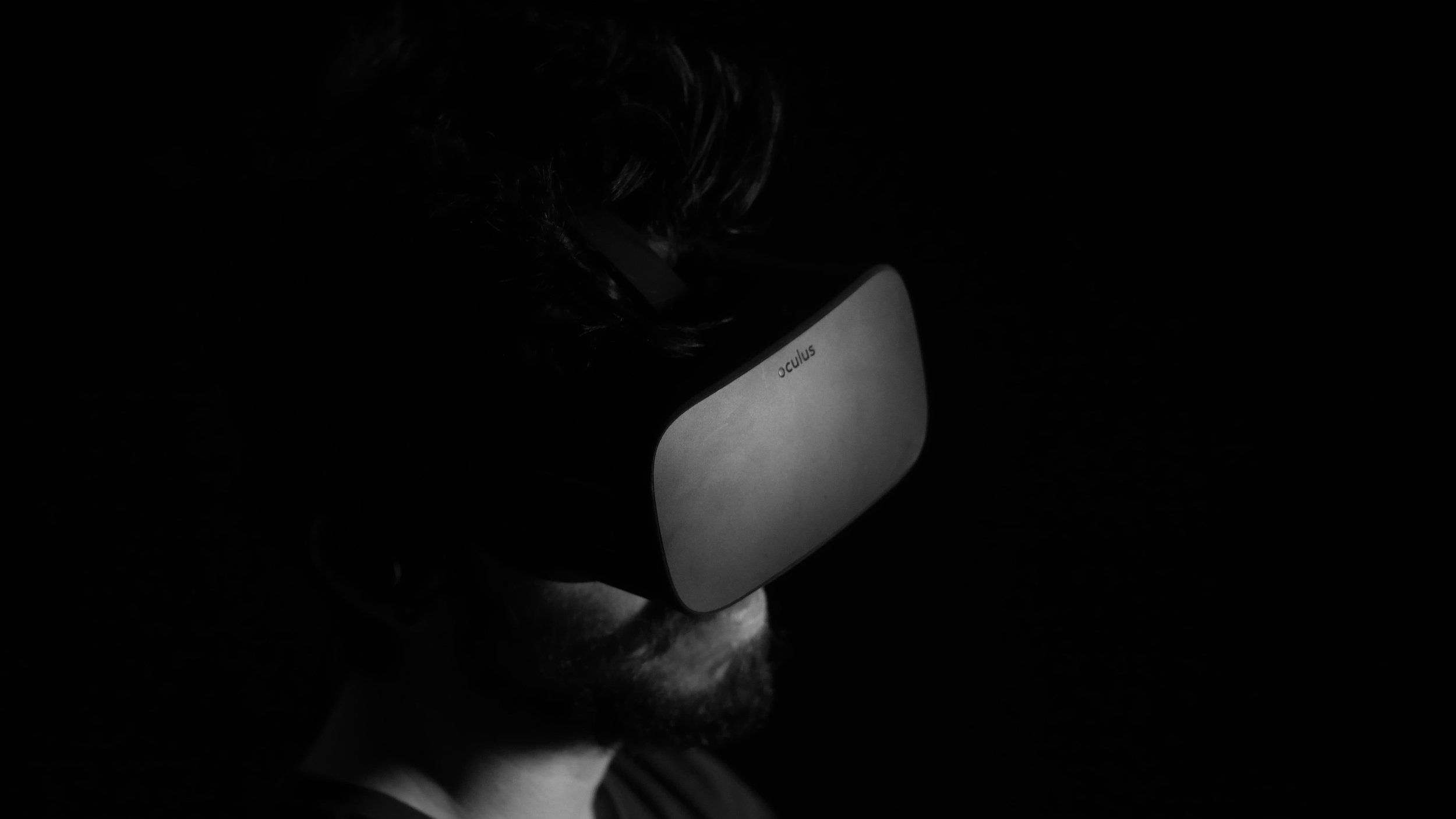 VR Theaters
Immerse your audience in the best of VR narrative:
We offer a full fledged theatrical experience with a customized in-headset lobby, curated VR experiences and the necessary hardware.
Stationary Installations
Entertain your audience with a permanent Mixed reality installation containing custom or tailored content in your environment, adorned in your look and feel.
Corporate Events
Inform, entertain or educate your stakeholders or customers: Either about your endavours or with curated experiences fit for your audience.
Conferences
We offer the creation of immersive spaces using the latest show tech, projection mapping, lighting installations and spatial sound to capture and enchant your atendees!
MARCO CERMUSONI
HEAD OF PRODUCTION
Marco is fully engaged in managing and advancing a breadth of location based cross reality experiences. He led interdisciplinary teams and shipped creative productions over the past 7 years for companies such as Porsche, Swatch, GlaxoSmithKline, Novartis and Finger Food Studios.
YANGOS HADJIYANNIS
HEAD OF CREATIVE
Yangos is an International Entrepreneur, Creative Director, working in the intersection of humans and technology.
With over 250 digital media projects he is focused in creating memorable experiences that traverse realities.